District Court of Appeal, First District, Tallahassee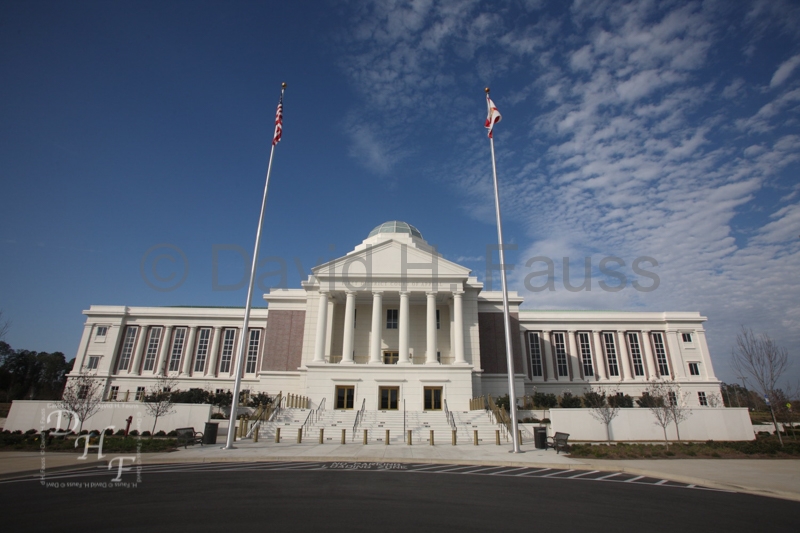 The First District Court of Appeal is in its third location, having moved into its present headquarters in 2010. The courthouse is a beautiful red brick and white stucco building with six Doric columns and a portico on the second story. Inside, there is a rotunda with a skylight and black and white marble floors accentuated with the Great Seal of the State of Florida in the center.
There are two courtrooms inside the First District Court of Appeal. The main courtroom is round with a domed ceiling containing lights that simulate starlight. The judges' bench and attorneys' lecterns can be configured for a three judge panel or an en banc panel as necessary. An interesting design feature is the inclusion of 3 columns on each side of the judges' bench.
Year Built: 2010
Architectural Style: Greek Revival
Phone Number:
Website:
https://www.1dca.org/
Street Address: 2000 Drayton Drive
City: Tallahassee