About the Photographer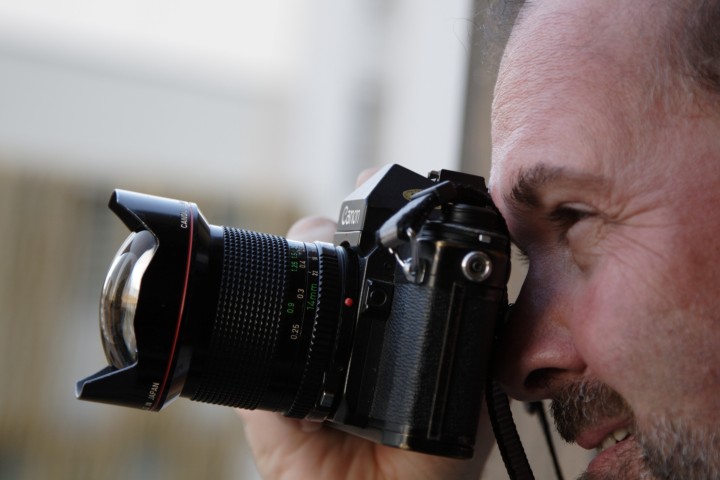 Shortly after starting Magnus Research Consultants, Inc. to provide jury research and trial consulting services nationwide, David Fauss began photographing Florida courthouses. David has photographed almost all of the courthouses in Florida, from many angles and perspectives. These photographs form the basis for the Courthouses of Florida® calendar series produced by Magnus starting in 1998. As David's photographic archive of these significant buildings grew, requests for copies of the images began and he has sold courthouse images to attorneys, law firms, and Court officials. David has traveled the state, often going to a single courthouse multiple times, to capture the images contained in this collection. To our knowledge, it is the only such archive of courthouses in Florida. This website has been developed to share the collection with the public and to make prints more readily available.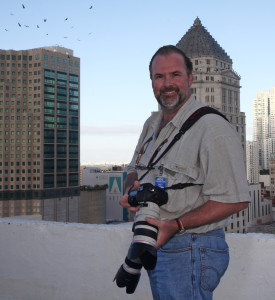 Photographer David Fauss
David's interest in photography did not begin with this project. He worked as a full time professional photographer for many years beginning in 1979. He started shooting photographs for his high school year book and developed a passion for creating images – capturing a moment in time, the expressions, events, and scenes. In college, David added a photography major to two other major areas of study in marketing and management. By the time he was in college, he was photographing weddings and special events. Soon, he added his university and later, alma mater, Jacksonville University, to his client base. At J.U. he served as personal photographer to the President and covered many events involving celebrities and internationally recognized guests and speakers, including Bob Hope, Gerald Ford, Charleton Heston, Ann Landers, Abigail Van Buren, Doc Severenson, Dr. Linus Pauling, Ross Perot, Steve Forbes, and Winston Churchill, among many others.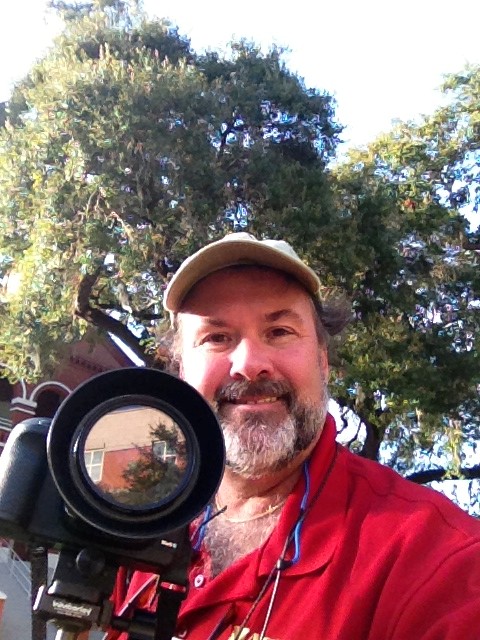 After college, David began a full time career in photography, providing commercial and public relations photography, in addition to weddings, portraits, and event photography. As the owner of PhotoWorks in Jacksonville, FL, he was hired by Baptist Medical Center, St. Vincent's Medical Center, and ATT, among others. David also pursued his love of photographing travel, nature, and wildlife subjects; this took on a new importance when, in 1985, he went to graduate school in Australia. During his time in Australia, and later in New Zealand, and Europe, before returning home in 1986, he shot thousands of images and developed a strong interest in travel and nature photography.
Upon returning to graduate school at Georgia Tech to complete his Master's degree in business, David discontinued his full time occupation of photography, but continued to enjoy travel and nature photography. However, he added Georgia Tech to his list of clients while enrolled there.
These days, David continues to enjoys travel and nature photography, as well as special projects, such as his courthouse photographic art. Using digital cameras and lenses ranging from a ultra-wide 14mm to a 500mm telephoto, including 2 specialty architectural lenses, he continues to update and expand the archive of courthouse images. David also has a vast collection of photographs on a wide range of other subjects. David is a member of the American Society of Media Photographers and Canon Professional Services.