Flagler County, Kim C. Hammond Justice Center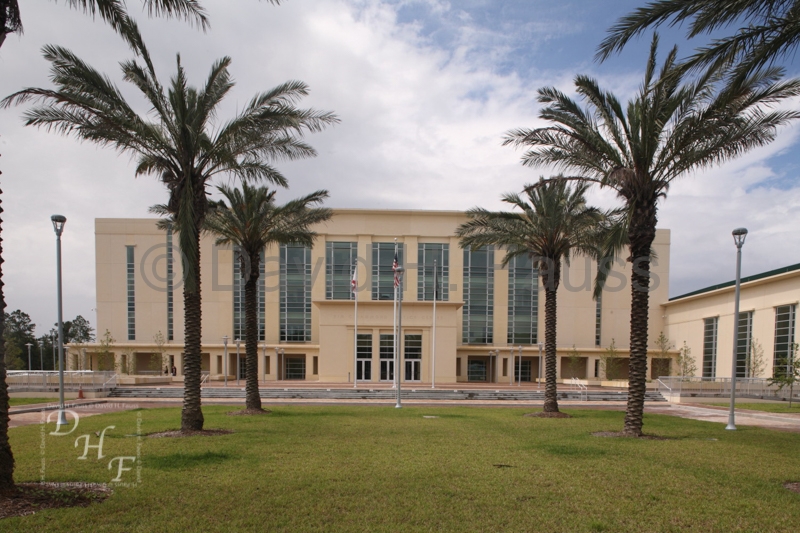 The Kim C. Hammond Justice Center is named for a Seventh Judicial Circuit judge. The justice center is a modern federal design with an open front portico and a palm lined promenade. The justice center was completed in 2007 and is located on a 78 acre campus adjacent to the government services building.
Year Built: 2007
Architectural Style: Modern Federal
Phone Number: 386-313-4400
Website:
https://flaglerclerk.com/
Street Address: 1769 East Moody Blvd.
City: Bunnell
County: Flagler
State Circuit: Seventh Circuit